Venue & Hospitality
Welcome to the official Attendee Housing Site for the World Congress on Biotherapeutics and Bioanalytical Techniques, which will be held in the following hotels in the city of Dallas. The conference will take place in the following dates and location

Embassy Suites by Hilton Dallas Park Central
13131 13131 N Central Expressway
Dallas, TX 75243, USA
Conference Dates: September 11-12, 2017
Hotel Services & Amenities
Audio/Visual Equipment Rental.
Business Center.
Business Phone Service.
Complimentary Printing Service.
Express Mail.
Fax.
Meeting Rooms.
Office Rental.
Photo Copying Service.
Secretarial Service.
Telex.
Typewriter.
Video Conference.
Video Messaging.
Video Phone.
ATM.
Baggage Storage.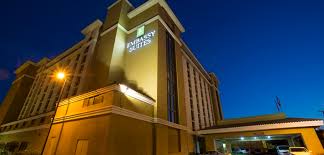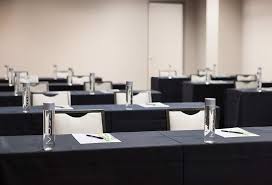 Transportation
Dallas/Fort Worth International Airport
International Parkway, DFW Airport, TX 75261, United States
Take I-635 E to Interstate 635 Service Rd in Dallas. Take exit 19B from I-635 E
↑ Head north on International Pkwy
Ω Partial toll road
3.4 mi
↱ Take the I-635 exit
1.4 mi
↑ Continue onto I-635 E
8.3 mi
↱ Keep right at the fork to stay on I-635 E
7.5 mi
↱ Take exit 19B towards Coit Rd
0.3 mi
Follow Interstate 635 Service Rd to N Central Expy
↟ Merge onto Interstate 635 Service Rd
0.6 mi
↰ Turn left onto N Central Expy
1.0 mi
↰ Slight left towards N Central Expy
0.1 mi
↰ Slight left onto N Central Expy
Ω Destination will be on the right
0.8 mi
Embassy Suites by Hilton
Dallas Park Central Area
13131 North Central Expressway, Dallas, TX 75243, United States
About City
Dallas is a major city in the state of Texas and is the largest urban centre of the fourth most populous metropolitan area in the United States. The city proper ranks ninth in the U.S. and third in Texas after Houston and San Antonio. Dallas' skyline contains several buildings over 700 feet (210 m) in height. There are a whole host of exciting things to get your teeth into, as well as the classic ranch way of life. Soak up Dallas' sporting achievements with a tour of the Ameriquest Field, or if you can, grab some nachos and watch a game. Don't miss the Dallas World Aquarium, home a multitude of sharks, stingrays, and hundreds of reef fish. Visit some of the best golf courses in America while you're here, and head to Tour 18 Dallas to play on courses that replicate some of the most challenging and stimulating in the States. It would be a shame to visit Dallas and not give into a little of your inner cowboy, so head to Gilley's Dallas where you can ride a mechanical bull, try a spot of line dancing, and listen to some good old country music. Escape the heat of the city in the Dallas Arboretum, where you'll find 66 acres of trees, botany, and shady spaces to unwind and relax.
Dallas has many hospitals and a number of medical research facilities within its city limits. One major research center is the Dallas Medical District with the UT South-western Medical Center. The University of North Texas Health Science Center, commonly known as the UNT Health Science Center is a graduate-level institution